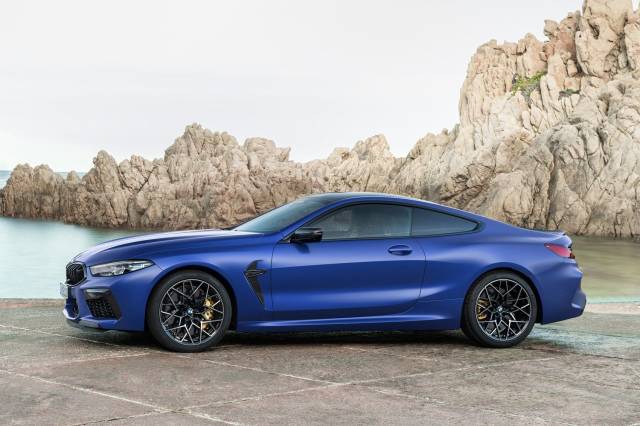 BMW M8 Coupe 2019 review
It's BMW's fastest ever road car, it's BMW's most expensive model and in case you're wondering, it's a bit more than a BMW M5 with two fewer doors and prettier bodywork.
Nevertheless, plenty of M8 building blocks are shared with the M5, starting with a platform shared across the 5, 7 and 8 Series. The M8's engine and gearbox are the same as the M5's, mighty 616bhp power output included, and so is most of the suspension hardware. There's dynamic advantage in the M8's 201mm shorter wheelbase, but there are also a series of modifications, detailed in the tech box, aimed at sharpening its agility.
Other weapons in the M8 armoury, all of them designed to contain, control and capitalise on the pace-raising potential of 616bhp when applied to a hefty 1885kg, include four wheel drive, an electronically governed mechanical limited slip differential, traction control, ESP and a quartet of 20in Michelins, the rears fractionally plumper than the fronts. That's because larger slugs of torque can be directed rearwards depending on driving mode, the ultimate of these, rather thrillingly, turning the M8 into a pure rear-wheel drive machine, as with the M5.
The Competition version – the only M8 variant the UK will get – also benefits from stiffened engine mountings that improve turn in, the mass of the powertrain forced to turn more immediately in concert with the body. This alteration also heightens the clarity of the V8's soundtrack.
Latest News
21-10-2019
Vauxhall's revival of the VXR performance sub-brand will be…
Read more >